Please email for Price
The Flint Drum Corps snare drum is the lightest drum corps snare drum in the world at only 4.3kg.
It is suited to American style marching bands and drumlines. This drum employs the unique construction and tensioning system that is found in all Flint drums.
The unique snare system uses two separate snares that are both applied to the bottom head, one inside and one outside. This produces increased snare response.
Because it is truly suspended the shell gives total resonance for increased volume.
The world's lightest high tension snare drum
Dynamic shell design for high tension
Simple internal snare mechanism
Single end tensioning
Also suitable for younger players
Compatible with our own Flint harness, Premier T-bar, and Randall May harnesses.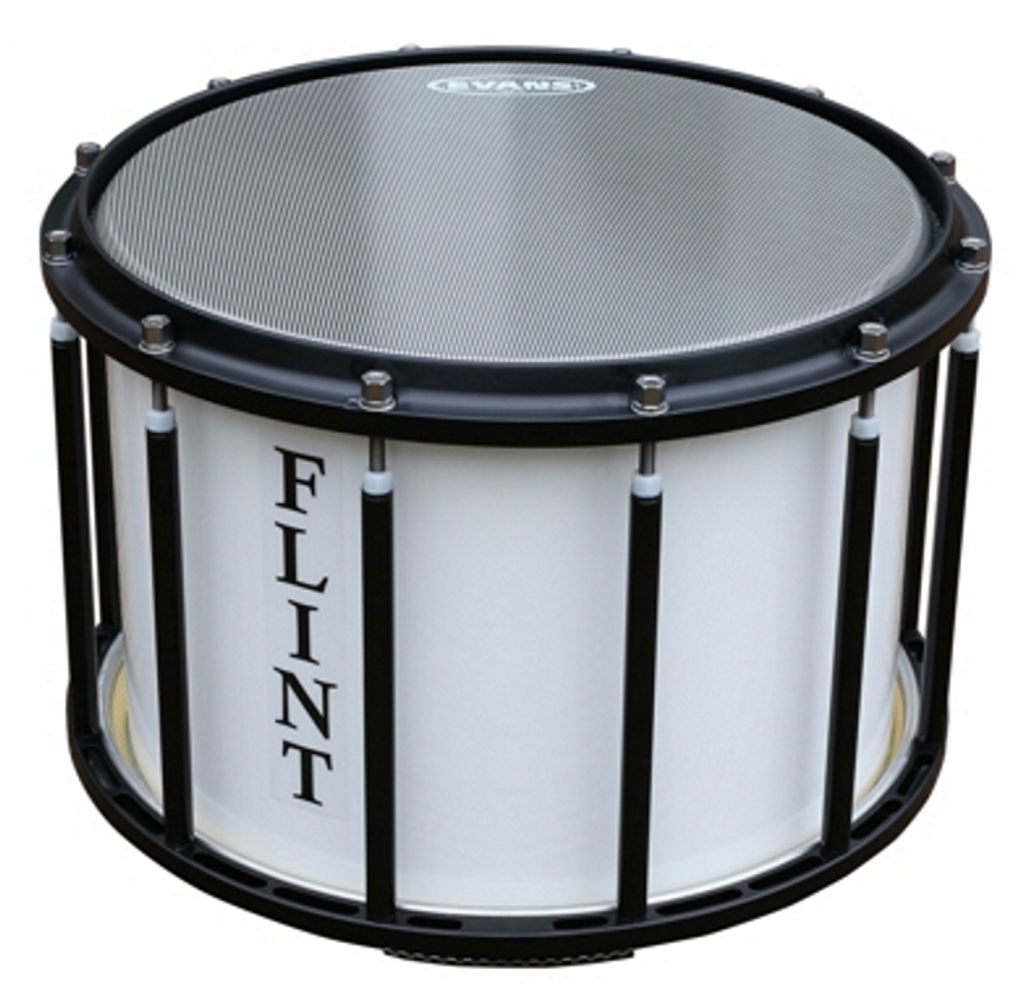 Twenty Flint Drum Corps Snares line up for His Majesty, the Sultan of Oman.