Flint Marching Triple Snare Drum
Please email for price
The Triple LTS marching snare drum has been designed for use within traditional military style bands and is the lightest of its type. It is constructed using our 'suspended' drum shell system that provides increased volume. The birch shell is lightweight and makes use of high-grade aluminium and titanium alloys. This new and unique drum has three individual snare mechanisms providing maximum snare.
World's first military snare drum with 3 snares
Truly Suspended Drum Shell
Top internal snare, bottom internal snare and bottom external snare
Can be supplied in various shell and hoop finishes
Can be used with a harness or a sling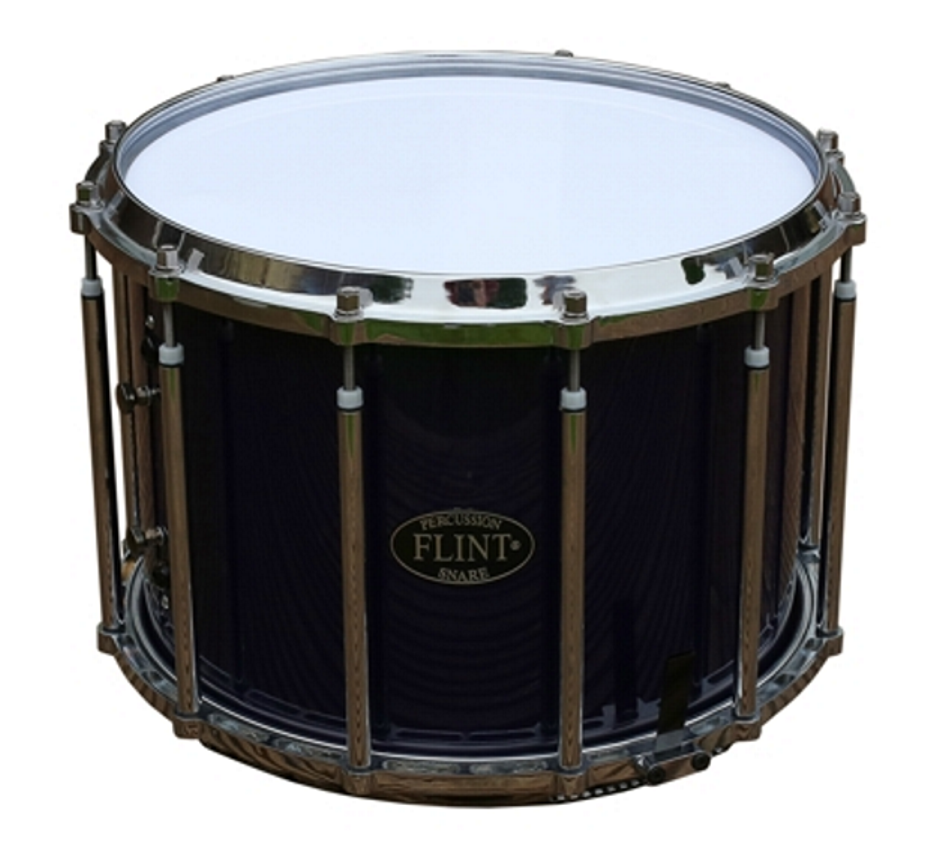 Leading Drummer of the Phoenix Drum & Trumpet Corps, Warrington demonstrating the Marching Triple Snare Drum and the Junior version of the same drum.