Super XTS 2 Pipe Band Snare Drum
The Super XTS 2 pipe band snare drum is the lightest high tension snare drum in the world.
This drum can be produced in a standard size of 14″ diameter and 10.5″ deep, weighing only 4.2kg.
We now also produce a 'compact' version of 14″ diameter and 7″ deep, weighing an incredible 3.5kg. 
These weight reductions are due to the unique construction and tensioning system, that is found in all Flint drums, which results in a truly suspended drum shell. Further weight reduction comes from the use of high-tech materials such as high grade aluminium, and surgical grade titanium.
Because it is truly suspended, the shell gives total resonance for increased volume.
This amazing drum has a simple internal top snare mechanism adjustable at each side and a semi self adjusting Puresound snare on the bottom.
Having developed the Super XTS pipe band snare drum, our designers at Flint Percussion decided to produce a 7″ deep version.
We were a little surprised at just how bright this drum was and decided to give it a road test.
In this short video, John Beverland, Grade 1 Pipe Band drummer and Tutor, demonstrates how this drum can sound. Even though this is the shorter version, John has expressed his wish to play this drum in solo competition. This drum is also incredibly lightweight at just 3.5kg.
Click on the above brochure icon for further details about the Super XTS Compact pipe band snare drum.
The Super XTS 2
Prices from £720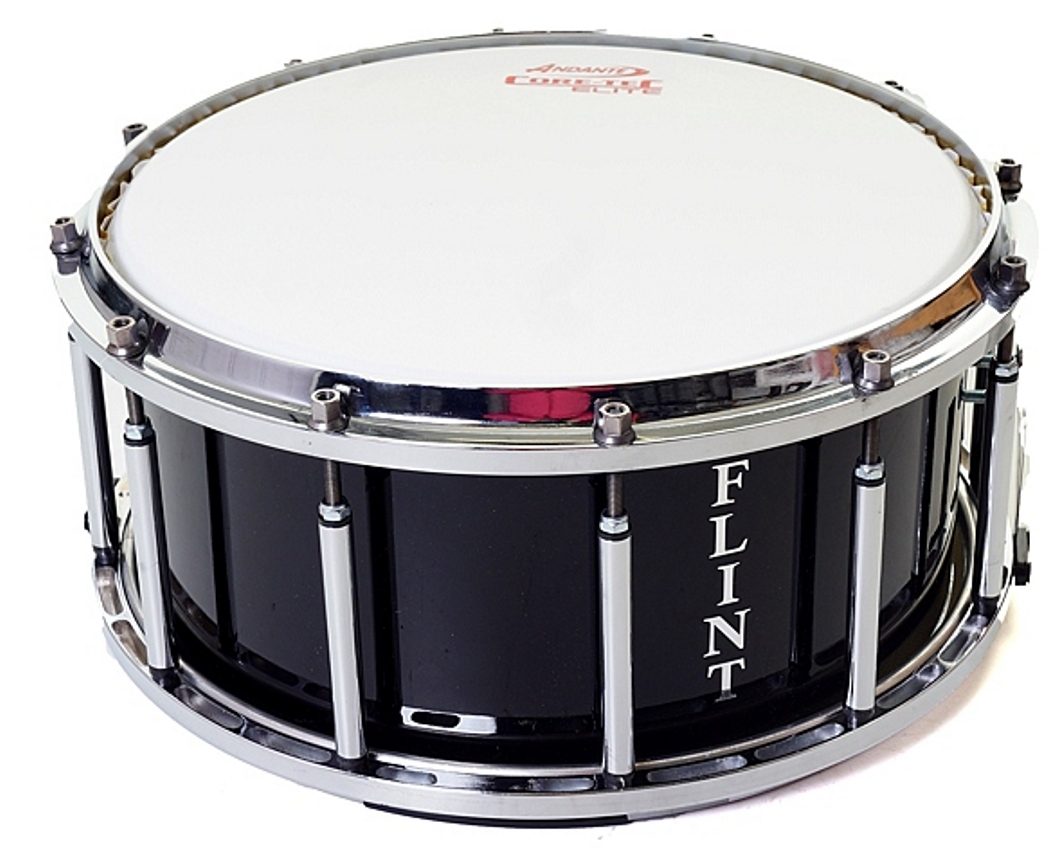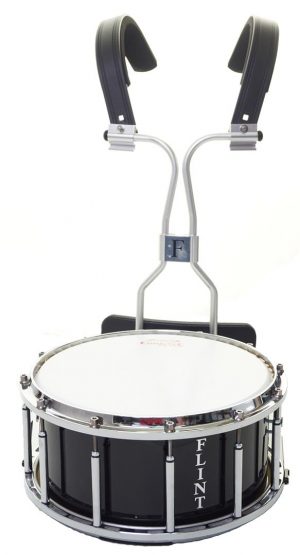 Custom Finishes Available
"I first heard of Flint drums when a friend sent me a video and I was interested to learn that these drums are also lightweight. When I got to try one out, I was astounded by the pitch and snare sensitivity from this drum and when picking it up, I found that it was unbelievably lightweight. The new design of the 'Suspended Shell' is really 21st century cutting edge and I can't wait to play my Flint Super XTS in solo competition."
John Beverland, Flint Percussion Demonstration Artist, Grade 1 drummer, Tutor and Solo performer
"This drum does not disappoint! I marvel at how light it is. St Patrick's is a busy weekend for us, with at least two full days of non-stop playing. By the end of the weekend, I didn't have any of the back pain or other discomfort that usually follows. Without question, the Super XTS had given me a new lease on my pipe band drumming life. And it sounds near perfect right out of the box. The online videos don't do justice to the sound. Very bright and crisp, with excellent projection, yet perfectly balanced with the sound of our small band. Excellent engineering and materials in an elegant design. The Super XTS is the best innovation in pipe band drums in decades."
Chris Mayer, River City Pipes & Drums, Wichita, Kansas